TRECCANI LIBRI
Teoria dei giochi
Voci
Author:Battigalli, Pierpaolo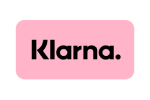 PAY WITH KLARNA
In 3 convenient interest-free installments with your card
Ogni giorno della nostra vita siamo obbligati a prendere miriadi di decisioni, alcune minime e apparentemente ininfluenti, da altre dipenderanno relazioni, carriere e svolte che segneranno il nostro futuro. Operare una scelta è mettere a punto una strategia, dare forma a un calcolo. Ma in quali circostanze è consentito affermare che una scelta particolare è "razionale"? Per rispondere a questo interrogativo ci viene in soccorso la teoria dei giochi. Pierpaolo Battigalli ne illustra i concetti matematici fondanti e ne dispiega la storia dal Seicento, secolo in cui prende forma questa disciplina a partire da un carteggio tra Blaise Pascal e Pierre de Fermat, fino alle implicazioni economiche e finanziarie contemporanee. Sì, perché l'analisi del ragionamento strategico può ad esempio permettere di fare previsioni sull'esito delle interazioni sociali o in merito a questioni di progettazione istituzionale. Ecco allora che la lettura di queste pagine ci svela come le decisioni determinino e vengano determinate, come dipendano da noi tanto quanto noi dipendiamo da loro.

Details
DELIVERY TIMES
In general, shipments to Italy are delivered within 2/3 days.
Shipments to the rest of the European Union take approximately 4/5days.
Shipments to the rest of the world take approximately 6/7working days (not accounting for customs delays).
SECURE PAYMENTS
Our online store accepts payments by PayPal, Credit Card, Bank Transfer and Amazon Pay. You can choose one of these payment methods after the checkout.
At no time we will be able to accept cash payments, either directly or sent by post.
DISCOVER MORE
RETURN POLICY
If you change your mind, you can return your items within 30 days of delivery.
Returned products must be unworn, unwashed and unaltered.
No refunds or exchanges are possible for customized products.