TRECCANI LIBRI
Quattro modelli di futuro / Four Models of Future, by Peter Frase
Visioni
There's life beyond capitalism

Translation by Chiara Veltri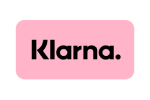 PAY WITH KLARNA
In 3 convenient interest-free installments with your card
Mankind been faced with such an uncertain tomorrow and such gloomy colours very few times in history. We all ask ourselves: what will happen? Peter Frase answers this question with an energetic, polemical, radical, profound and visionary book. Four Models of Future has the rare merit of being, in a short space, both an illuminating read and a political gesture capable of tracing a new path.
Frase deploys the tools of social sciences and speculative fiction. He wonders about the impact of automation and how we will tackle the scarcity of resources and social inequalities. In a whirlwind tour through science fiction, social theory and new technologies, he proposes four possible models, in search of the right equilibrium between promises of possible well-being and the fear of social and economic barbarism into which we could all collapse.

Details
Release Date: April 11th, 2019
DELIVERY TIMES
In general, shipments to Italy are delivered within 2/3 days.
Shipments to the rest of the European Union take approximately 4/5days.
Shipments to the rest of the world take approximately 6/7working days (not accounting for customs delays).
SECURE PAYMENTS
Our online store accepts payments by PayPal, Credit Card, Bank Transfer and Amazon Pay. You can choose one of these payment methods after the checkout.
At no time we will be able to accept cash payments, either directly or sent by post.
DISCOVER MORE
RETURN POLICY
If you change your mind, you can return your items within 30 days of delivery.
Returned products must be unworn, unwashed and unaltered.
No refunds or exchanges are possible for customized products.